Dear Guests of hotel&restaurant "MAGNET"!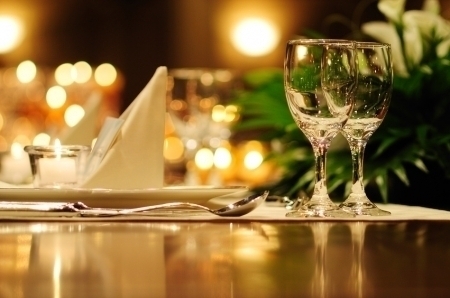 We warmly welcome you in our hotel & restaurant MAGNET, here you have possibility to choose between Venetia restaurant corner, interior in warm pastel shades, where you may have the schweedish breakfast or romantic dinner with charming light from the candle lights, this restaurant suppose to place 40-45 persons, where all smells from Venetia - the city of the lovers.
The second charming corner is the International Restaurant, the place of beauty and art. Sitting here you may view the city of Lemberg on our wall Gallery or just go out on the small round terrace to enjoy your time with flowers and fresh air. Also you will be pleasantly surprised from the nice catering and simple design, what helps you to relax and transfer into another world. Here is the opportunity for 50-60 persons to take place.
What concerns kitchen we are ready to propose you the best national and international dishes, cooked from the ecologically clean and natural products. Only imagine the tasty green salad with cucumbers, tomatoes or other vegetables just gathered from the neighbor fields dressed with the natural olive oil, delicious balsamic vinegar and fresh lemon juice, and visiting from our restaurant will become a good tradition for you and your family.
Our chief cook is always ready to satisfy you in all your tasty likings, so as our stuff and management will gladly organize for you different kinds of parties: baptism, birthday, graduating party, wedding, and others.
FESTS
You are before some important date in your life or in the life from your near people, than come to us, the team of our specialists will do their best in organizing your party.
We are ready to organize, such parties as:
Christening party
Birthday party
Graduating party
Wedding party
Corporative party
Seminars
You may fully rely on our hotel team, which is ready to make any party and satisfy the guest's wishes.
At your disposal will be the modern restaurant, nice catered table, special parties menu, best personal and service.
All the parties are leaded by our restaurant chief and run under the life music accords.