We wish you a Happy Easter
and are looking forward to your visit!

Opening hours: 24 hours a day.
Charging point 938, Elektroukraine.
11.01.2016

Are you delighted with your talanted kid? Do you quote their wise and amusing phrases to the friends or relatives? If it's about you , please come to hotel MAGNET on 11.01.2016 and take part in "KID NATION" project.
Additional info: www.stb.ua
14.02.2015

31.10.2014

The most frightfull night of the year, spend it with us in Hotel MAGNET!

24.10.2013
The most romantic evening of the year - in hotel "MAGNET".
24.10.2013
Celebrate New Year 2012 in HAWAII style.
31.10.2012 - is the most frightfull night in the year, visit and spend it in hotel "MAGNET".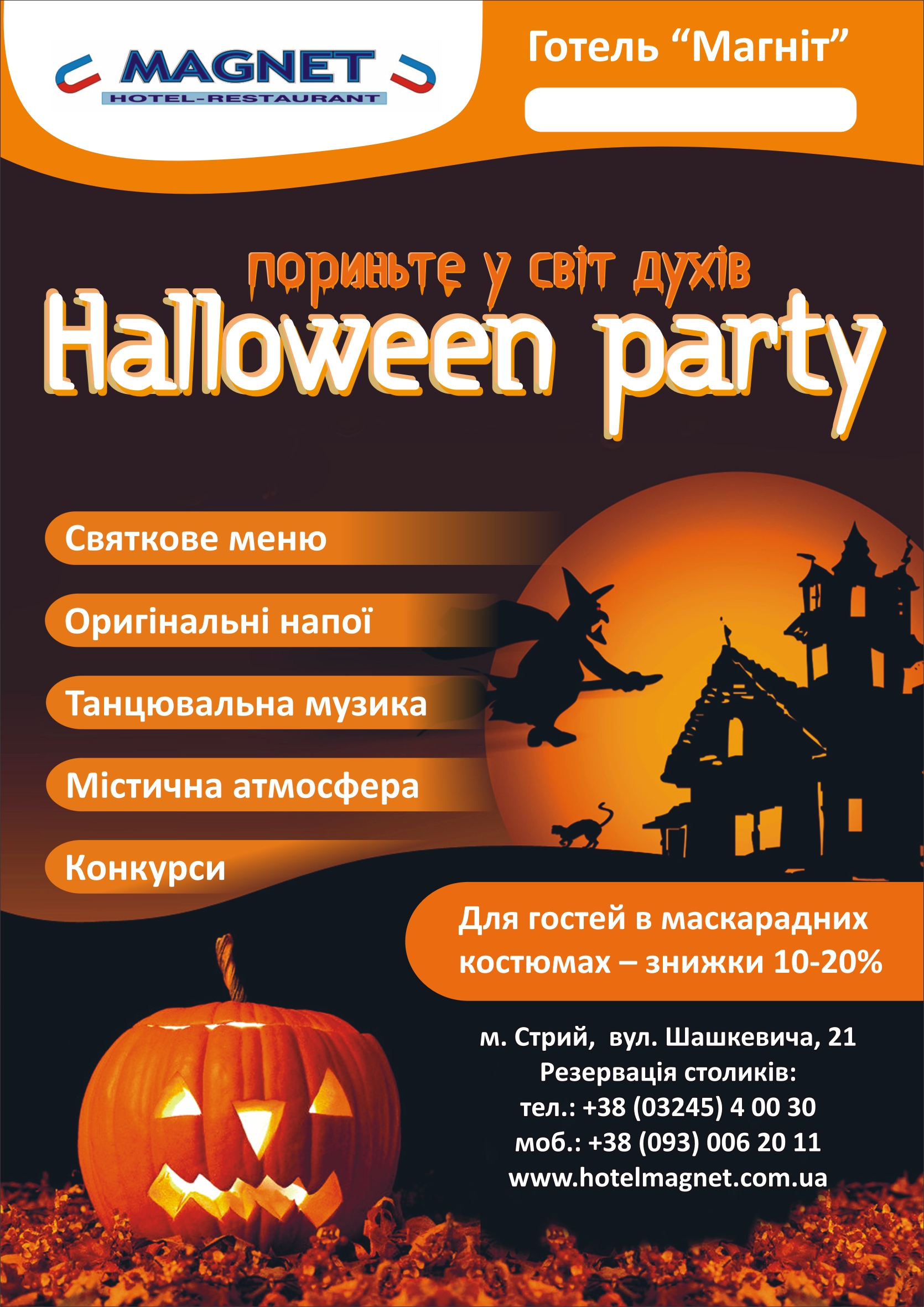 25.11.2011

1 October in the Hotel "Magnet" Teacher's Day